"Love is patient, love is kind. It does not envy, it does not boast, it is not proud.  It does not dishonor others, it is not easily angered, it keeps no record of wrongs.  Love does not delight in evil, but rejoices with the truth.  It always protects, always trusts, always hopes, always perseveres.  Love never fails."
1 Corinthians 13:4-8
My focus this month is on love, and no verse about love is more challenging to me than this one.
Patient, kind, humble, not easily angered, remembers no wrongs…the Bible says these are the qualities of true love.  To truly love someone is to be completely selfless, to put another persons wants and desires ahead of your own.  I don't know many people who possess these qualities all of the time, but it is certainly a standard to strive for!
Keep this verse handy the next time you find it hard to love someone, it will remind you what "true love" really is!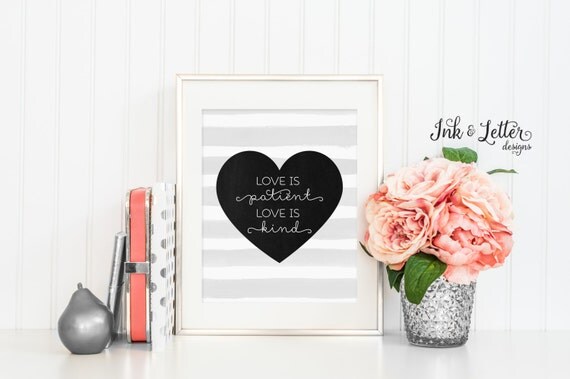 Thanks for joining me today for Scripture Sunday…wishing you all a wonderful weekend!